Situated in Sabi Sands Game Reserve bordering the legendary Kruger National Park, Dulini Private Game Reserve (formerly known as Exeter Private Game Reserve) is part of one of the greatest conservation areas in the world.
Dulini Private Reserve consists of 3 luxury South Africa safari lodges catering to all tastes. Where ever you stay, you will experience the service and luxury of a colonial style African safari evocative of a bygone era.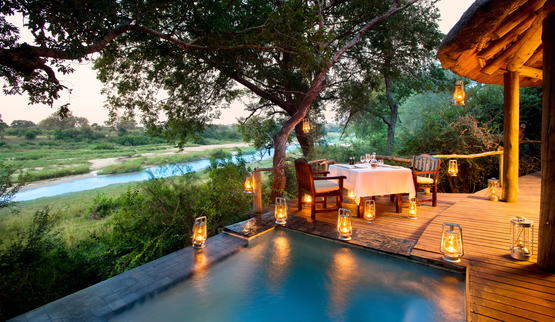 Dulini River Lodge
Dulini River Lodge is situated in a leafy, evergreen thicket shaded by ebony trees on the banks of the Sand River, offering unforgettable sightings of the Big Five by the waters edge. Game drives and bush walks can be enjoyed.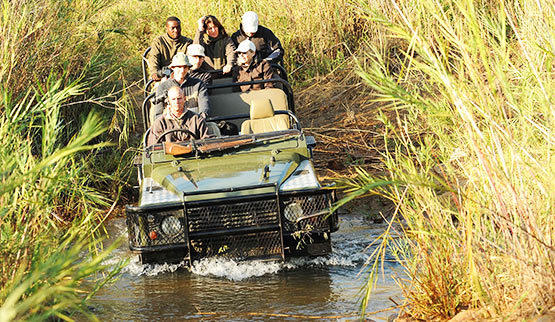 Game Viewing
Renowned for having the largest diversity of wildlife in Africa, including the Big Five and endangered species such as Wild Dog and Cheetah, Dulini Private Game Reserve within the Greater Kruger Park, provides the ultimate South African safari experience.
Dulini Moya
Situated under a canopy of Ebony trees, the thatched suites provide an unforgettable experience at Dulini Moya. Each suite represents styles from old world charm to the African Renaissance. Each suite has a private plunge pool.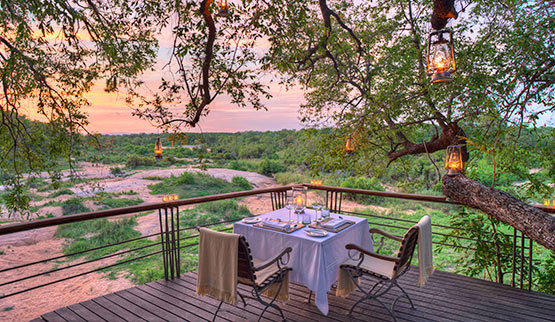 Dulini Leadwood Lodge
Located on the banks of the Sand River, the luxury suites provide an exclusive safari for the discerning traveller wanting an intimate experience without compromising on quality. Dulini Leadwood Lodge. Maximum 6 guests for exclusivity.
The Safari Experience at Dulini Private Reserve

Track big game in the mornings and afternoons on guided game drives by expert rangers. Vehicles are allowed to go off-road to ensure the best wildlife viewing.
Dulini Game Reserve is located in the Sabi Sand Game Reserve which is home to the Big Five (lion, leopard, elephant, buffalo and rhino) and a great diversity of wildlife. Daily bush walks are also offered.
How to Get to Dulini Private Reserve
These safari lodges in Dulini Game Reserve are accessible by road and by air. Read about getting to Dulini Game Reserve
What To Do at Dulini Game Reserve?
Experience the scents and secrets of the wilderness on game drives and walks where your expert safari guides will provide you with unforgettable experiences. Dine around a fire under the stars of the African night and hear stories of the Africa of old. Indulge in sumptuous cuisine prepared by the executive chefs at each lodge.